Ventura CA


European Automotive Repair

Christensen Performance, family-owned since 2011, is an auto repair shop in Ventura CA specializing in European auto repair for German, British, Italian, and Swedish brands to include Mercedes Benz, BMW, Audi, Land Rover, Porsche, Volkswagen, Volvo, and more. We hire ASE Master Mechanics and offer a 2 Yr. / 24K mile Peace of Mind warranty protection that is honored nationwide on all of the vehicles we service and repair.
Ventura CA

Trusted German Auto Repair Specialists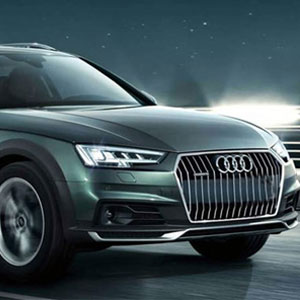 Performance, style and comfort – these are the three most desirable things that savvy customers want to have in their vehicles and luxurious cars like BMW, Audi, Volkswagen, Porsche and Mini offer that and a lot more to the lovers of speed. Buying such lavish cars might seem like a costly investment to many, but it is certainly worth the price. Taking proper care of this valuable asset is crucial to maintain its efficiency and performance for years to come, and Christensen Performance, is a one-stop shop that has all the solutions for your German auto repair needs.
The technologically advanced and complex machinery of high end German cars requires only a certified German auto specialist, as any delay in repairing minor issues can lead to a number of unwanted problems. When it comes to enhancing the performance and longevity of your prized possession, it is best not to look for alternatives and trust only the professionals at Christensen Performance for the most comprehensive maintenance service for your Audi, BMW, MINI, Porsche, or Volkswagen in Ventura.
From preventive maintenance to crucial part replacement, all kinds of repairs are performed with precision by our trained German auto technicians. Having access to the most advanced diagnostic equipment and genuine OEM auto parts, we ensure that your car receives the best service at the Christensen Performance service center.
You can expect the best services at our German auto service center from our team of highly knowledgeable and fully trained technicians, who have extensive experience and certifications in German auto maintenance for all major manufacturers. If you are experiencing some severe issue with your car, then let our experts take a look and offer the most suitable solution to get you back on the road in the least possible time.
Our certified mechanics are well aware of the common technical and mechanical issues that can hamper functionality and efficiency of your German car. You can trust them to provide the most efficient and cost effective German auto service in Ventura, and all of Ventura County. We understand that only top grade oils and genuine auto parts can keep up the level performance of your vehicle, so that you can enjoy a smooth and trouble free ride every time. Our service center will keep your engine protected from any potential damage thus enhancing the durability and consistency of your vehicle. Also when it comes to parts being replaced, cutting corners is not how we operate, as it can adversely affect your car in the long run. We only use genuine OEM parts for our services and you will notice the difference it will make to your ride quality and reliability.
Even little issues can accumulate over time, leading to innumerable problems that are definitely not good for your vehicle. Thus the service center you choose can make a whole world of difference to how your car will perform and Christensen Performance is certainly the best place to take your German car for regular repairs and maintenance. We use the most advanced equipment and machines to make sure that any issues can be diagnosed and completely repaired in the first attempt. When you come to us, you can rest assured that your vehicle is in safe and experienced hands. Our motivated and proficient staff will work along with you to keep your vehicle running like new. Stop by today or give us a call, (805) 642-5100, we are happy to answer any questions you may have.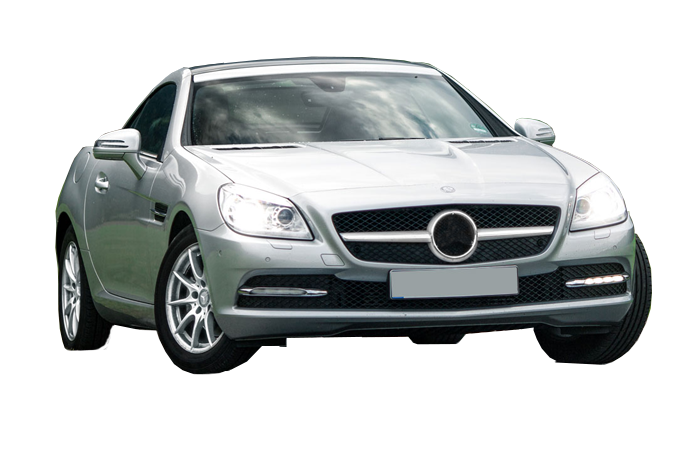 European
Ventura's Auto Repair Specialist
Christensen Performance is the premier European import vehicle service center in Ventura and the adjacent Ventura County area. Our mechanics are specialists that are committed to surpassing customers' expectations. Our shop offers better repairs & service than Ventura European import dealerships. Our team's focus on quality is the reason our Ventura automotive shop is the top spot in Ventura County over dealerships.
TESTIMONIALS
I absolutely recommend Christensen Performance! Their team are always such an incredible help to me.
Luis Balderrama
Ventura CA
Christensen Performance does really exceptional work, all the while providing great service advice and at a great value for a European specialty shop.
Christensen Performance's work is absolutely impeccable and I would tell anyone in need of auto repair for their European import vehicle to go here without hesitation.
Whatever type of import car you have, I can honestly tell you taking it anywhere else in Ventura would be a mistake.
The entire team of mechanics and service advisers at Christensen Performance in Ventura are some of the nicest people I have ever had work on my car.
The team at Christensen Performance are always so nice, helpful, and a great source of knowledge when it comes to working on specialty cars like mine.
Demetrius Greenhouse
Ventura CA
Since 2007 I have been a loyal customer and have never had wonderful things to say about the results with my vehicles.
Christensen Performance is pleased to introduce our valued team of automotive repair & service specialists. Our staff is dedicated to ensuring our customers get only the best auto repair in Ventura, at the right cost, and to their complete satisfaction.
Lee Lizarraga

Lee Lizarraga




Owner

Lisa Lizarraga

Lisa Lizarraga




Owner

Hugo Lira

Hugo Lira




Department Manager

Isaac Nuno

Isaac Nuno




Service Adviser

Rafael Laureano

Rafael Laureano




Shop Foreman

Angel Castillo

Angel Castillo




Automotive technician

Jake Smith

Jake Smith




Technician

Gilbert Nuno

Gilbert Nuno




Technician

Eliazar Castellanos

Eliazar Castellanos




Maintenance

Samantha Lizarraga

Samantha Lizarraga




Administrative
Lee Lizarraga
Owner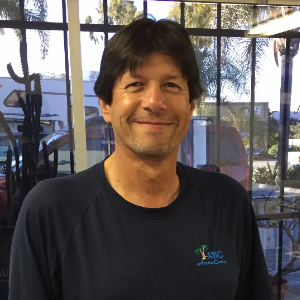 Lee's familiarity with the industry came from both the drive-ability and diagnostics sides of automotive repair. His career began just as vehicles transitioning from being analog to that of the computerized vehicles the majority of the customers of our Ventura auto repair shop drive today. This has enabled Lee to be quite familiar with both the newer technology as well as that found in older cars and trucks. As the owner of Christensen Performance, Lee supervises all repairs, ensuring they are completely properly. Additionally, Lee will road test each vehicle after being repaired or serviced to make sure they meet the high standards set forth by our team of automotive specialists.
Lisa Lizarraga
Owner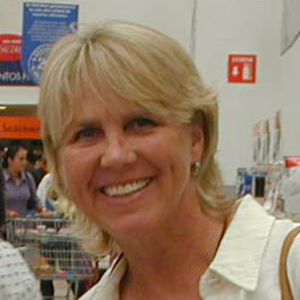 Lisa Lizarraga graduated with a degree in biology from California Lutheran College. It is Lisa's responsibility to perform our shop's background operations, to include but not limited to accounts receivable, payroll, parts, bookkeeping, and some accounting. Her business acumen and attention to detail go a long way in ensuring our shop runs smoothly and other team members can focus on what they do best - service and repair customers' vehicles.
Hugo Lira
Department Manager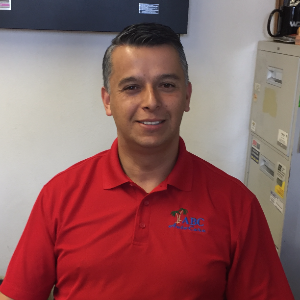 Hugo has been the manager of operations at Christensen Performance since joining our team in 2013. His experience managing a large car dealership has made his knowledge of running a top-notch automotive repair shop such as Christensen Performance invaluable to our success.
Isaac Nuno
Service Adviser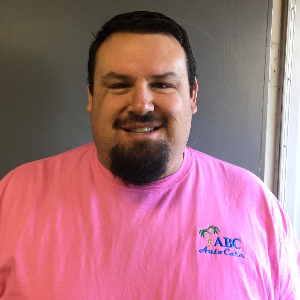 Isaac joined the Christensen Performance team in 2016 for the purpose of improving the flow of operations from our front office to the shop's production area. His job includes but is not limited to quoting services and repairs before forwarding them to management. Isaac also ensures that repairs are performed smoothly and that operations run like they should to meet our shop's high service standards.
Rafael Laureano
Shop Foreman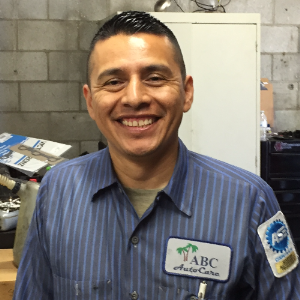 Rafael is one of the most knowledgeable team members at Christensen Performance and a real expert when it comes to repairing vehicles. His diligence in attending each and every vendor training class, to include those from Denso, Bosch, Motorcraft, Delco, Mopar, Mercedes, BMW, and Audi, gives our shop an advantage over most other auto repair shops in and around Ventura County. Our shop takes a great deal of pride in Rafael's ability to find and repair problems with vehicles most other shops would tend to want to avoid. In addition to specializing in the service and repair of most European imported vehicles, he also is an expert at fixing diesel vehicles.
Angel Castillo
Automotive technician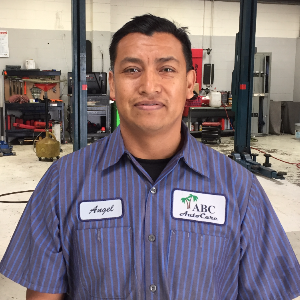 Angel has been working on cars in and around the Ventura County area for over 15 years. His skills include the most basic services such as oil changes to the more complex diagnostics of car problems. And while he is proficient in repairing all makes and models of imported European vehicles, his specialties are Asian cars models from Honda, Toyota, and Subaru.
Jake Smith
Technician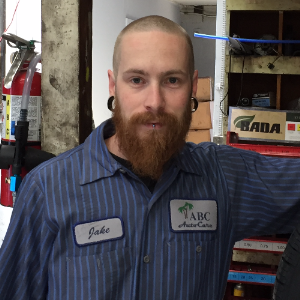 Similar to all of the technicians at Christensen Performance, Jake attends a plethora of training seminars offered by various vendors. He joined the ABC European team having had worked for a local Ford dealership for several years and as such, is an expert at working on this vehicle brand. Interestingly enough, when not working on customers' vehicles, Jake is quite the snake expert and has been known to breed some really exotic species of snakes. Additionally, when it comes to curing and smoking various meats to include ribs, sausages, and tri-tips, they don't come much better than what Jake can come up with.
Gilbert Nuno
Technician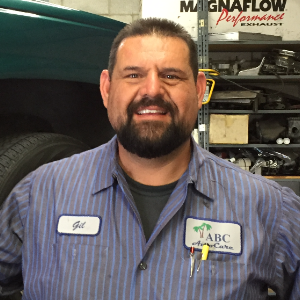 Coming to the Christensen Performance team from Hyundai, Gil is the type of mechanic that can tackle just about any service or repair. Very proficient in all aspects of automotive repair, Christensen Performance is fortunate to have such a talented technician working on the team at our auto repair shop in Ventura.
Eliazar Castellanos
Maintenance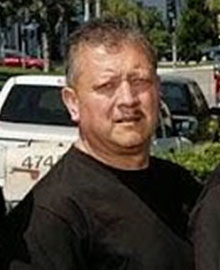 Eliazar is the go-to for helping in various automotive repair processes around the shop at ABC European. He is often the team member who will assist in picking up and taking our shop's clients to or from their homes or places of business, picking up parts required for repairs, and overall certainty that the quality assurance striven for at Christensen Performance is achieved.
Samantha Lizarraga
Administrative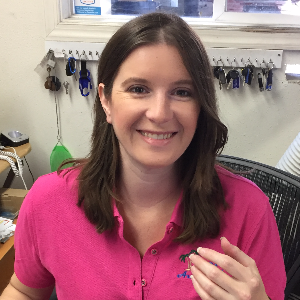 Samantha's responsibilities include management of the various required dispatches at Christensen Performance, making certain that our team members are servicing and repairing vehicles at optimal levels. Additionally, Samantha assists in making certain that parts are ordered and delivered in a timely manner.
Christensen Performance
4745 Market St
Ventura CA
93003
Weekdays:
7:30 AM to 5:30 PM
Closed Weekends