Share a Review
Christensen Performance
4745 Market Street, Ventura, CA
Driving Directions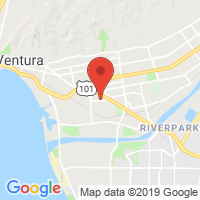 Weekdays:
7:30 AM to 5:30 PM
Closed Weekends
TESTIMONIALS
Christensen Performance's work is absolutely impeccable and I would tell anyone in need of auto repair for their European import vehicle to go here without hesitation.
I absolutely recommend Christensen Performance! Their team are always such an incredible help to me.
Luis Balderrama
Ventura CA
The team at Christensen Performance are always so nice, helpful, and a great source of knowledge when it comes to working on specialty cars like mine.
Demetrius Greenhouse
Ventura CA
Christensen Performance does really exceptional work, all the while providing great service advice and at a great value for a European specialty shop.
I brought my BMW M4 to Christensen Performance for a second opinion
Whatever type of import car you have, I can honestly tell you taking it anywhere else in Ventura would be a mistake.
The entire team of mechanics and service advisers at Christensen Performance in Ventura are some of the nicest people I have ever had work on my car.
Since 2007 I have been a loyal customer and have never had wonderful things to say about the results with my vehicles.